West Palm Beach
In history, there are several illustrations of how man has achieved wonders once never thought possible, but none is as illuminating as that of West Palm Beach's formation. Rising from a sandy scrub, it soon became a bustling metropolitan and the seat of Palm Beach County – and no, it didn't happen overnight. When Henry Flagler was on the hunt for a route to extend his railways, his eyes fell on what is now the West Palm Beach. Decade after decade ushered in dramatic change sculpting the city into what it is now. With palm-lined streets, a sun-soaked atmosphere, scenic waterfront views, quiet neighborhoods, quaint shopping districts and enriched with art and history, there's nothing quite like it in Palm Beach County.
But nature has always had other plans – and the city has time and again, taken quite a few stumbles on its way to progress. Despite that, the city's spirit has never been quelled and it continues to thrive the way it always has.
The highs, the lows and the worst
The land boom in 1920s fueled the city's growth, but little did the burgeoning community realize that there was a disaster in the making. In 1928 the Okeechobee hurricane stifled the economy, crushed properties and plunged the land into chaos. Soon the recovery started, only to be thwarted again by a Category 4 hurricane in 1949. Then Hurricane David came along in 1979, bringing with it high speed winds that shattered windows, ripped off roofs and caused damage. The event was repeated again between 2004 and 2005, when three hurricanes – Jeanne, Frances and Wilma – tore apart the city.
As grim as it may seem, West Palm Beach has almost always bounced back. Its tight-knit community unites every time in the face of disaster to rebuild their lives – and West Palm Beach Restoration Company empowers them to do just that.
Where and how have we helped?
The longer the flood waters are left standing in properties, the greater the damages – and we know this. Consider the recent 2017 Hurricane Irma that lashed out at the region. While it shook the city –we helped it hold its ground, getting to client locations within 30 minutes after receiving calls on 561-404-8238, extracting flood waters, drying up the property, and restoring all the damage done. Our priorities lie in serving the community, so it doesn't matter if the power's out, or the streets are flooded – we'll get to you, one way or another!
Our services: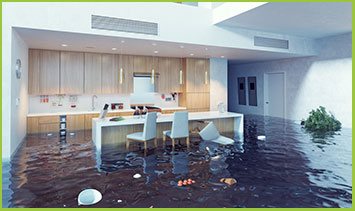 Water leak detection and fix
Restoring fire and smoke damage
Post-disaster clean up
Eliminating toxic odors and decontamination
Carpeting, flooring, roofing, painting etc
Rebuilding solutions
Custom renovations and remodeling
When your life is thrown out of balance, trust us to restore it. Call 561-404-8238.
We're available in the following zip codes:
33401, 33402, 33403, 33404, 33405, 33406, 33407, 33408, 33409, 33410, 33411, 33412, 33413, 33414, 33415, 33416, 33417, 33418, 33419, 33420, 33421, 33422, 33470