West Palm Beach Restoration Company - Palm Beach County
In 1893, Henry Flagler's eyes fell on the now Palm Beach County, who deemed it a 'veritable paradise'! Today, his words couldn't be any truer! The region witnessed massive growth and development after the railways arrived. It slowly grew into a resort community and the population started multiplying on an upward trajectory between 1920 and 1927. Its stellar growth was even commended by a New York Times article published in 1925. However, while things seemed to be going just right, that's when everything toppled over. The arrival of Hurricane Okeechobee in 1928 put an end to the glorious era, washing out towns in barely a few hours and bringing the death toll to a 3000.
Decades have passed since then, and while the county managed to find its footing and was back on the route to progress, it has met its share of disasters along the way, with the more recent example being that of the 1992 Hurricane Andrew, which amounted to losses of around $25 billion.
Today's Palm Beach
Despite recovery seeming like a long-winded process for Palm Beach's vibrant community, it managed it and today, its exquisitely-built resorts, mansions, lush landscape and historic landmarks draw in tourists from all over the globe. After the 1928 disaster, a 40-foot dike was built by the Hoover government around the Lake Okeechobee. The structure stands in all its glory to this day, protecting the local populace from the vagaries of natural disasters. Although the county hasn't met a catastrophe of the scale of 1928's disaster, it still doesn't rule out the fact that it is always a possibility. The hurricanes during 2004-2005 and the 2017 hurricane Irma are a blatant reminder of the fact that as a part of the community, you need to be prepared for the inevitable, always.
Preserving Palm Beach's sanctity:
With azure waters, golden beaches, lush greenery and stunning waterfront properties, Palm Beach County offers everything one would want in an ideal vacation. However, despite its picture-perfect façade, there have been occasions where the county had been forced to submit to Nature's will. At times like these, you can trust West Palm Beach Restoration Company, a leading damage restoration company that will work in the aftermath to mitigate the damage caused. There's no telling when and how the threat will strike, which is why we work 24/7, so we can heed your distress call no matter when you call us and reach you in less than 30 minutes.
Beyond Nature's destruction:
Every catastrophe is not brought about by nature, because man plays a part as well! If your rooftop blew away during a regular storm, there's no one but yourself to be blamed for the poor maintenance. Or if you neglect a water leak and find your property mold-infested, that's again all down to your negligence. Don't worry, such accidents happen with everyone, and that's why we're here for you!
You can call us on 561-404-8238 when you need: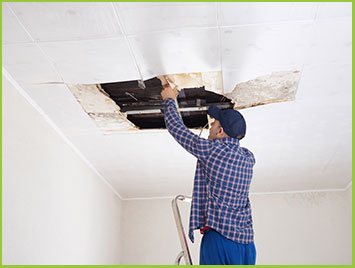 Fixing water damage
Water leak detection
Fire damage restoration services
Extraction of flood water
Mold detection and removal
Decontamination and deodorization
Debris clearance and sanitization
Smoke and soot elimination
Conducting full scale renovations
Reconstruction of the damaged property
Our services are available in the following cities:
West Palm Beach, FL, Boca Raton, FL, Boynton Beach, FL, Delray Beach, FL, Greenacres, FL, Lake Worth, FL, North Palm Beach, FL, Palm Beach, FL, Palm Beach Gardens, FL, Royal Palm Beach, FL
Want to hire our experts? Call us on 561-404-8238